How to Hack Instagram on Android or iPhone Devices
You don't really have to be an expert to hack into someone's private account. Once you have cracked Instagram password online, you will get complete access to the person's personal pictures, videos, as …. In my experience, the best apps I have found for the iPhone are Spyic and Cocospy. Step 3: Enter the Instagram account. You can use Spyic to hack someone's Instagram directly. It is impossible to download apps from unknown sources in a normal iPhone. To do this, you should visit their official website. Another very awesome way to Hack Instagram account. Step 3: Hide the Cocospy icon. Here's how to hack an Instagram account for free using the app: Step 1. These spy apps are mobile phone software, which gives you full access to the target device and all of the data that's on it, including Instagram, WhatsApp, Snapchat, and various social media account data. At the comfort of your room, you can view all activities from your device. Go to the dashboard and have a view of the control panel. Get the Way to Hack Instagram on Android or iPhone Devices The modern times have seen a huge resurgence of hacking software and applications. The application consists of a keylogger feature that enables you to hack any security password used by the target person on his or her phone. We can see all the celebrities' photo or videos also on Instagram. Click on the download link to install this application on your device. A pop-up window will appear on your computer screen. How To Hack Instagram Account Secretly.
Here's what to do if your Instagram …. If you are looking for a way on how to hack Instagram account on iPhone or Android, you must use a reliable Instagram spy app. Our service strictly follows these principles throughout the entire process of interacting with the Instagram hacker tool from HPS™: PRIVACY – All client details retain the ultimate level of secrecy and inviolability. When the user of Instagram account clicks on such a link, the installation process of the hacking software will be activated, and the hacker will get access to it. Know what they are up to and you can …. In this era, Instagram is one of the popular social media apps. Step 4: Go to the Cocospy dashboard. Alternatively, download the FoneMonitor app on your device and sign up from there. There is a way to bypass this procedure when you download the app from the iCloud. The iPhone has a different system of working when compared to the Android phones. Find a function menu at the top left which enlists all the supported features of FoneMonitor.
Videos of how to hack instagram on iphone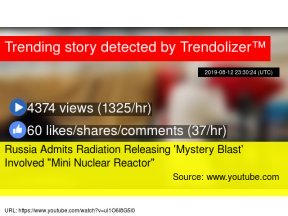 Step 1: Create a Cocospy account. Step 2: Jailbreak the target phone and install Cocospy into it. From the left-hand panel, you …. Instagram is a platform where many people connected to each other. They share the picture, videos or put Instagram stories. Step 3. Starting Hacking Instagram Going by how to hack Instagram, it becomes easier with FoneMonitor app. As we have seen in part 3, hacking using methods like phishing can be very confusing, unsure, and complicated. Step by Step on How to Hack Instagram on Android or iPhone. Step 1. Creat An Account. Create a FoneMonitor account by first going to the main website and signing up. Enter your username and email address in …. We shall now see how to hack anyone's Instagram account using the iPhone. It is necessary to jailbreak the iPhone. Now, in this section, let's see how to hack an Instagram account through FoneMonitor. 1) Sign up for a FoneMonitor account as the first step of the process. If your main aim is to keep your loved ones safe online consider the range of features available from a spy software app. Don't look at just hacking Instagram – a good spy app lets you hack their phone and monitor all activity. Based on our research, there are two easy methods of how to hack Instagram account; 1) Using an Instagram spy app, and 2) Resetting the account password. 1. Use An Instagram Spy App. If you want to view someone's Instagram activities undetected, then using an Instagram spy app is your best bet. Basically, keylogger is special software or app that record very keyboard activity mean every alphabet and save these results in a file. So when your victim login to his/her account. It will save username and password. If you want to hack an iPhone by using this application, you have to create your FreePhoneSpy account. To create the FreePhoneSpy account, visit the official page of FreePhoneSpy and find out the download link. Another simple method to hack someone's Instagram account is using Flexispy KeyLogger. It works specifically on iOS devices. Create an account on the Flexispy KeyLogger website. Step 2. Download the app on your target's iPhone or any other iOS device. Step 3. Step 2: Press 'Start Hacking.' After this, you need to click on the button. Step 4: Start the hacking process. After. Start spying on other's Instagram or hack Instagram password by clicking on "Keylogger" to save keys pressed on the iPhone. Hence, it is easy for parents, spouses, and employers to hack the Instagram password without making huge efforts. It won't take more than 5 minutes to hack any number of IG accounts. It's unique in that it can hack someone's Instagram account without jailbreak or rooting. Almost every other app on the market requires you to jailbreak or root the target device. 1.1 Spyic makes magic happen with its revolutionary technology. Here's why Spyic is so good at what it does: Hack ….